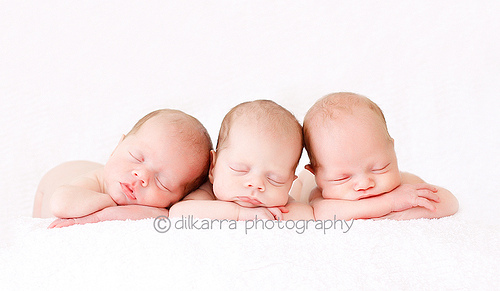 Joe & Stella
Total Yearly Income: $55,000
Number of Children: 3
Joe works at the dairy factory and is on a salary of $55k. Stella was on similar money too before the news about the triplets arrived. The birth went well and people were very supportive, but they were totally run off their feet within weeks of the triplets' arrival.
Joe and Stella heard about Nurture through the other multiple birth mothers in the area. When they signed up with Nurture they were amazed; not just at the general friendliness and helpfulness of the team, but at the great subsidies they could get. Nurture set them up with an amazing nanny, Gemma. Subsidies covered over 1560 hours of free assistance and more money towards a nanny for many months beyond that.
On a monthly basis their Visiting Teacher helped with heaps of guidance and support focused on the children's educational development.