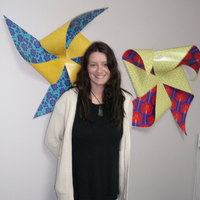 Role: Mentoring Teacher
General Information: Kia ora te whanau – Greetings Families! I'm excited to be the newest member of the Nurture whanau. I have worked for many years in Kindergarten and look forward to the new challenges of being a Mentor Teacher.
I enjoy working with a variety of ages and relating to many walks of life. I love to cuddle babies, marvel at toddlers, explore with pre-schoolers, engage with Nannies (I was one, once upon a time) and share with parents. I am passionate about bi-cultural education and the amazing learning opportunities that diversity brings. I love using music as a tool for language development and creative expression. I encourage physical play and hands on exploration for optimum learning experiences.
I have two beautiful school age children of my own, Elijah and Maia. We enjoy country life and lots of time with extended family.
I look forward to the pleasure of being a small part of your lives. Please approach me with any feedback, concerns or questions, my door is always open.
Email: lizh@nurturenannies.co.nz